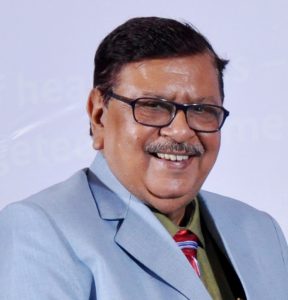 Dear Members & My Teachers,
I feel proud to become the President of the oldest and biggest Association of ENT surgeons of West Bengal. I thank you all for giving me this responsibility, which I will fulfil with utmost sincerity and honesty. I believe that the new Executive Committee is very efficient and will help me to organize all the Association activities successfully. Our motto is to make our Association bigger and stronger. It is now known to everyone that some of our beloved members have tried to fragment our Association to fulfill their personal desires. But, with the wholehearted support of most of the members, we have successfully completed the National Conference in 2017 and bagged the prestigious "Best AOI State Branch Award" in 2018. The AOI West Bengal always serves its members functions in the best interest of our fraternity. I assure continuation of the same tradition and commitment under my leadership.
Long live our Association
Jay Hind.
Dr Debasish Mukherjee
President
The AOI West Bengal